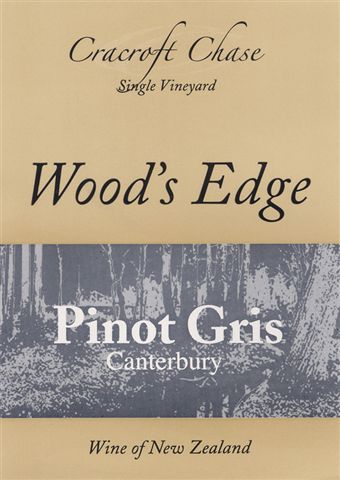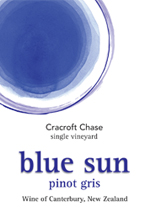 Learn more about us, and about our vineyard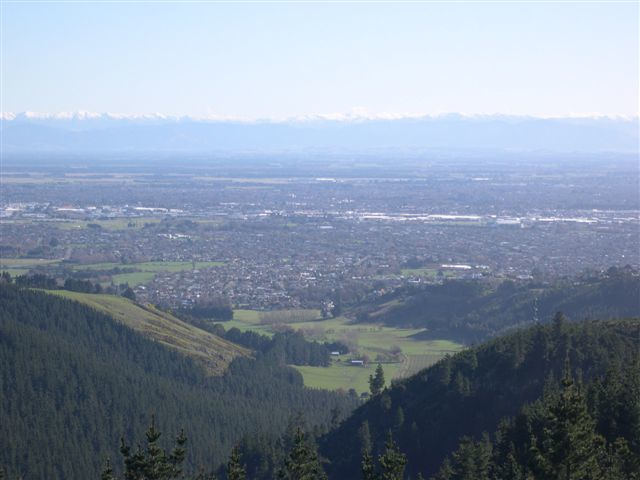 click here to see the PDF file. (3.5MB)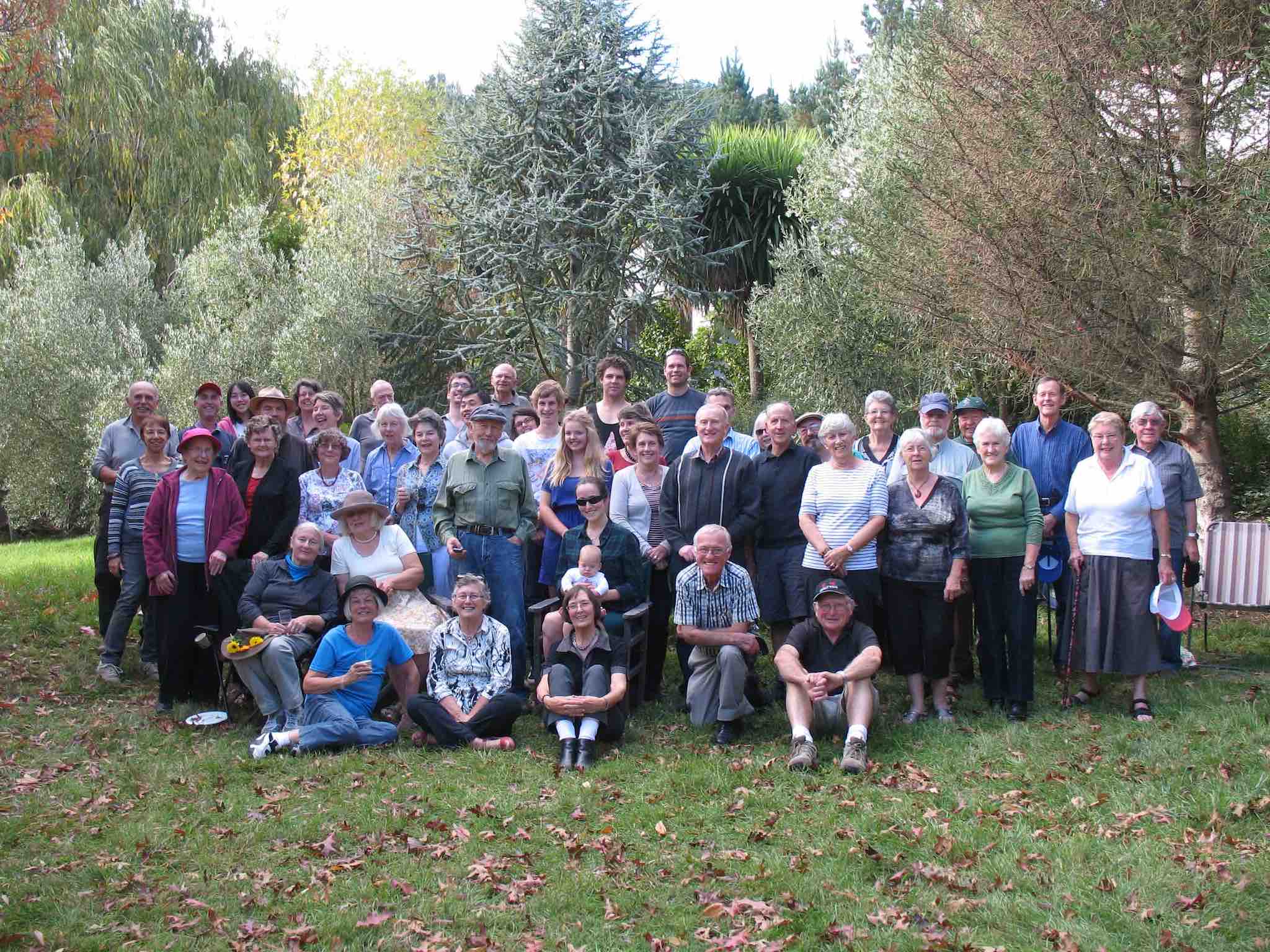 Yes, we have a cellar door! Contact us for a vineyard tour and tastings. We can sell you our award-winning Pinot Gris at cellar door price (see opening hours below). We offer a relaxing ambience and a true vineyard experience at 15 minutes only from Cathedral Square. Check our link to google map for directions. Arrivederci!
Cracroft Chase vineyard is in a picturesque cul-de-sac valley nestled at the foot of the Christchurch Port Hills. Between 1998 and 1999, five hectares were planted exclusively with Pinot Gris, on grafted rootstock. Sheltered on three sides by hills clad in forestry, and fully opened to the Nor'West, the valley enjoys a special micro climate. The 'U' trellising system allows air and sun through the canopy. Summer plucking and harvesting are done by hand.
The grapes are processed in the onsite winery, with artisan attention to detail. A combination of lees stirring and malolactic fermentation adds complexity to the wine The label carries the name of the original landowners, the Cracroft-Wilson family, settlers who owned all of the Cashmere area in Christchurch as well as the hunting chase where the vineyard is located. In this way a little piece of New Zealand history is preserved. The label name Wood's Edge refers to the peculiar location of the vineyard. Alessandro and Wilma Laryn, who immigrated from Italy in 1996, own and manage the property. Members and friends of the Cracroft Residents' Association provide skilled and heartfelt help in the vineyard.
Wood's Edge Pinot Gris: dry style, complex, mouthfilling, with long finish, aged for nine months in tank and at least two years in bottle.

Vintage 2008: 13 Alcohol vol, Diam cork.
Silver medal, Hong Kong International Wine and Spirit Competition 2010, food matching competition
Commended by International Wine Challenge 2010, London (UK)
Sam Kim, 4 1⁄2 stars (91/100) "A fresh and elegant nose displaying citrus, pear and chalky mineral characters. The palate is concentrated and beautifully textured with crisp acidity lengthening the lovely dry finish. A worthy alternative to the usual, slightly sweet, Pinot Gris. This wine is all about the palate weight and seamless mouthfeel. Should be an excellent food wine."
Vintage 2009: 13 Alcohol vol, Diam cork.
Silver medal, Hong Kong International Wine & Spirit Comp 2011

Silver medal, Hong Kong International Wine & Spirit Comp 2011, matched with Peking duck

Bronze Medal, Wine Style Asia Award 2011, Singapore

Recommended, Winestate Magazine (4 Stars) (Annual Edition 2012, page 153)
Michael Coopers Buyers' Guide 2012 (4 Stars): "Fresh, elegant and dry, with good acid drive, it has strong, youthful, lemony and spicy flavours that linger well."
Grey Pearl / Blue Sun Pinot Gris: off-dry, textured mouth feel and long finish; café-style. A food-friendly wine, good with seafood, pasta and rice dishes, cheese, lean meats, spicy food, or on its own... It displays aromas of pears and stone fruit, with a hint of spice.
Vintage: 2013, 13% alcohol vol. screw top
Sam Kim, Wine Orbit, October 2015, 4 stars, 88/100 "A beautifully styled pinot gris , the comolex bouquet shows stone fruit, citrus, akmond, floral and a hint of oatmeal notes. The palate delivers excellent mid palate weight and fine texture, beautifully structured by bright acidity. The wine shows wonderful harmony and balance, and offers textual mouthfeel, finishing long and silky. A lovely restrained, food-friendly style. at its best now to 2018."
A Flyover of Cracroft Chase
Audio/Video realised by Doreen Fraser during the 2012 harvest. Birdsong recorded on site.
Cellar door - interview to Hans Petrovic at Eating Out, on Plains fm 96.9 October 2012
Click on your region for prices and ordering:
Visits, tastings and cellar door sales:
Cellar Door: Friday to Sunday, 2 to 3 pm
Other times, and vineyard tours: by appointment
Contact details:
110 Shalamar Drive, Cashmere,
Christchurch 8022, New Zealand

tel: +64 3 337 9339; fax: +64 3 337 9577
Alex: +64 27 2288 682; Wilma: +64 27 2738 666


Owners:
Blue Sun (NZ) Limited - Alessandro and Wilma Laryn

Cracroft Chase is featured on Michael Cooper's Wine Atlas of New Zealand, 2nd Ed., 2008, page 355; more of John McDermott's photos on pages 334, 335 & 361.

Cracroft Chase Vineyard is the proud sponsor of CARTOLINA, the English radio programme of Italian culture and life. Listen live or in pod cast from PlainsFM or for info on the programmes go here and click on Radio Programme.
Listen to our radio promos. . .
D
esigned and realized by Wilma Laryn copyright ©2009 Wilma Laryn & PLAINS FM 96.9
Master Chef Tony Astle reviews our 2007 Wood's Edge Pinot Gris in the TV programme "The Beat Goes On," (youtube clip) 9 August 2010 (aired through STRATOS, Sky Channel 089), programme presented by Gerard Smith.
Article by Ewan Sargent published by The Press on 6 June 2015:
"Accolades for Christchurch Winery"
Cracroft Chase Vineyard has been extensively presented in the book "In the Footsteps of Migrants - The Italian grapes that conquered the world", pages 194, 195. The book was published by Bruno Mondadori in 2015 in two versions: in English and in Italian. Twenty-six authors, coordinated by Flavia Cristaldi and Delfina Licata of La Sapienza University of Rome, Italy, have traced a path of narrative of the past and present, gathered in 19 countries. Mr Francis Bertagnolli of Tasmania wrote the chapter on New Zealand wine.